Schematic Floorplans for Property Marketing
May 26, 2020
Services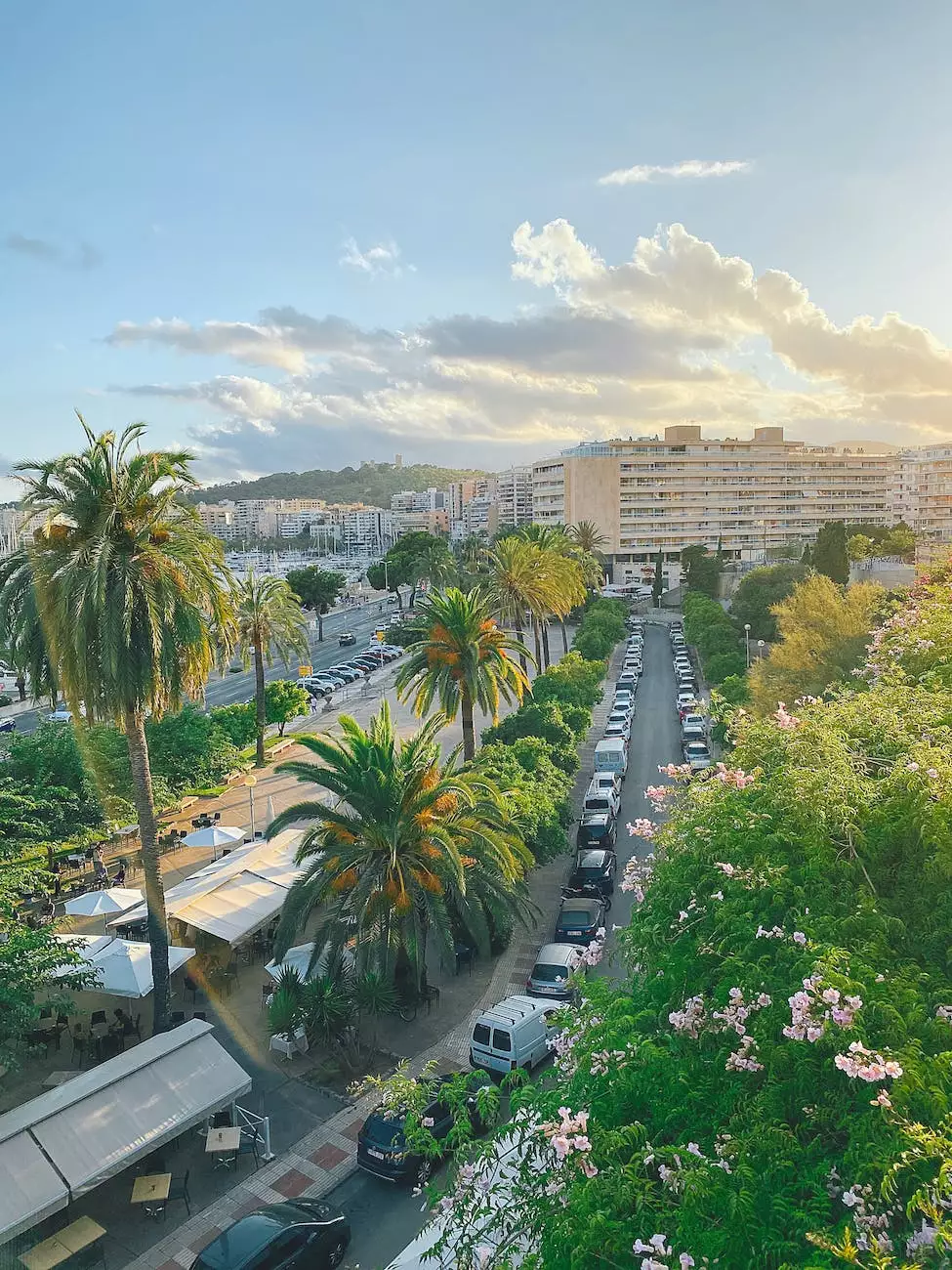 Introduction
In the competitive world of real estate, it is crucial to have an edge over your competitors when it comes to property marketing. One powerful tool that can make a significant impact on the success of your listings is the use of schematic floorplans. These visual representations of a property's layout provide a comprehensive and detailed overview that can attract potential buyers and help you stand out from the crowd.
Benefits of Schematic Floorplans
Using schematic floorplans offers numerous advantages to both real estate agents and prospective buyers. Let's delve into some of the key benefits:
1. Visualize the Layout
One of the primary advantages of schematic floorplans is the ability to visually understand the layout of a property. Traditional text-based descriptions often fall short in conveying the true essence of a space, while a floorplan provides an immediate and clear representation of the property's configuration.
2. Enhance Listing Appeal
By incorporating schematic floorplans into your property listings, you can significantly enhance their appeal to potential buyers. Detailed and visually appealing floorplans make it easier for buyers to imagine themselves in the space and envision the possibilities for their future home.
3. Highlight Key Features
A well-designed schematic floorplan allows you to highlight the most desirable features of a property. Whether it's an open-concept living area, a stunning master suite, or a spacious backyard, floorplans enable you to showcase these aspects effectively, increasing the chances of attracting interested buyers.
4. Improve Buyer Engagement
Engagement is vital when it comes to property marketing. By providing easily accessible and comprehensive schematic floorplans, you can engage potential buyers and give them a reason to spend more time exploring your listings. This increased engagement can lead to higher conversion rates and ultimately help you close more deals.
5. Competitive Advantage
While many real estate agents still rely solely on static photographs and basic descriptions, incorporating schematic floorplans into your marketing strategy can give you a significant advantage over your competitors. By offering a more detailed and comprehensive overview of a property, you position yourself as a professional who goes above and beyond to meet the needs of buyers.
Types of Schematic Floorplans
Now that we've explored the benefits, let's take a closer look at the different types of schematic floorplans and their specific applications:
1. 2D Floorplans
2D floorplans are the most commonly used type of schematic floorplan. These plans provide a bird's-eye view of the property with accurate measurements and dimensions. They are ideal for showcasing the overall layout and flow of a space, making it easy for potential buyers to understand the property's configuration.
2. 3D Floorplans
For a more immersive and realistic experience, 3D floorplans are an excellent option. These plans use advanced rendering technology to create a three-dimensional representation of a property. With 3D floorplans, potential buyers can virtually walk through the space and get a better sense of the property's design and spatial arrangement.
3. Interactive Floorplans
Interactive floorplans take the viewing experience to the next level by allowing potential buyers to interact with the layout. Users can navigate through the property, zoom in on specific rooms, and even access additional information about each area. This type of floorplan is particularly engaging and can leave a lasting impression on potential buyers.
Choosing the Right Schematic Floorplan Service
When it comes to selecting a schematic floorplan service, it's crucial to consider several factors to ensure you receive the best quality and value for your investment:
1. Experience and Expertise
Look for a company or individual with extensive experience and expertise in creating high-quality schematic floorplans for property marketing. Check their portfolio and client reviews to gauge the level of their work and the satisfaction of previous clients.
2. Customization Options
Every property is unique, and it's essential to choose a service provider that offers customization options. Ensure that you can tailor the floorplan design to align with your brand and meet the specific needs of each property you list.
3. Quick Turnaround Time
In the fast-paced world of real estate, time is of the essence. Look for a service that can provide prompt turnaround times without compromising on the quality of the floorplan. This will enable you to efficiently market your properties and cater to the needs of time-sensitive clients.
4. Competitive Pricing
While it's essential to consider the quality and value you receive, it's equally important to find a service provider that offers competitive pricing. Request quotes from multiple providers and compare them while considering the level of service and expertise they offer.
Conclusion
When it comes to property marketing, using schematic floorplans can significantly elevate your listings and give you a competitive advantage. Visualizing the layout, enhancing listing appeal, highlighting key features, improving buyer engagement, and outshining your competitors are just some of the benefits of incorporating floorplans into your marketing strategy. Choose a reliable schematic floorplan service that offers customization, experience, quick turnaround times, and competitive pricing, and watch your real estate business thrive in the digital era.