Google Update: Mobile-First-Indexing for the Whole Web - Arts & Entertainment
Apr 24, 2023
Blog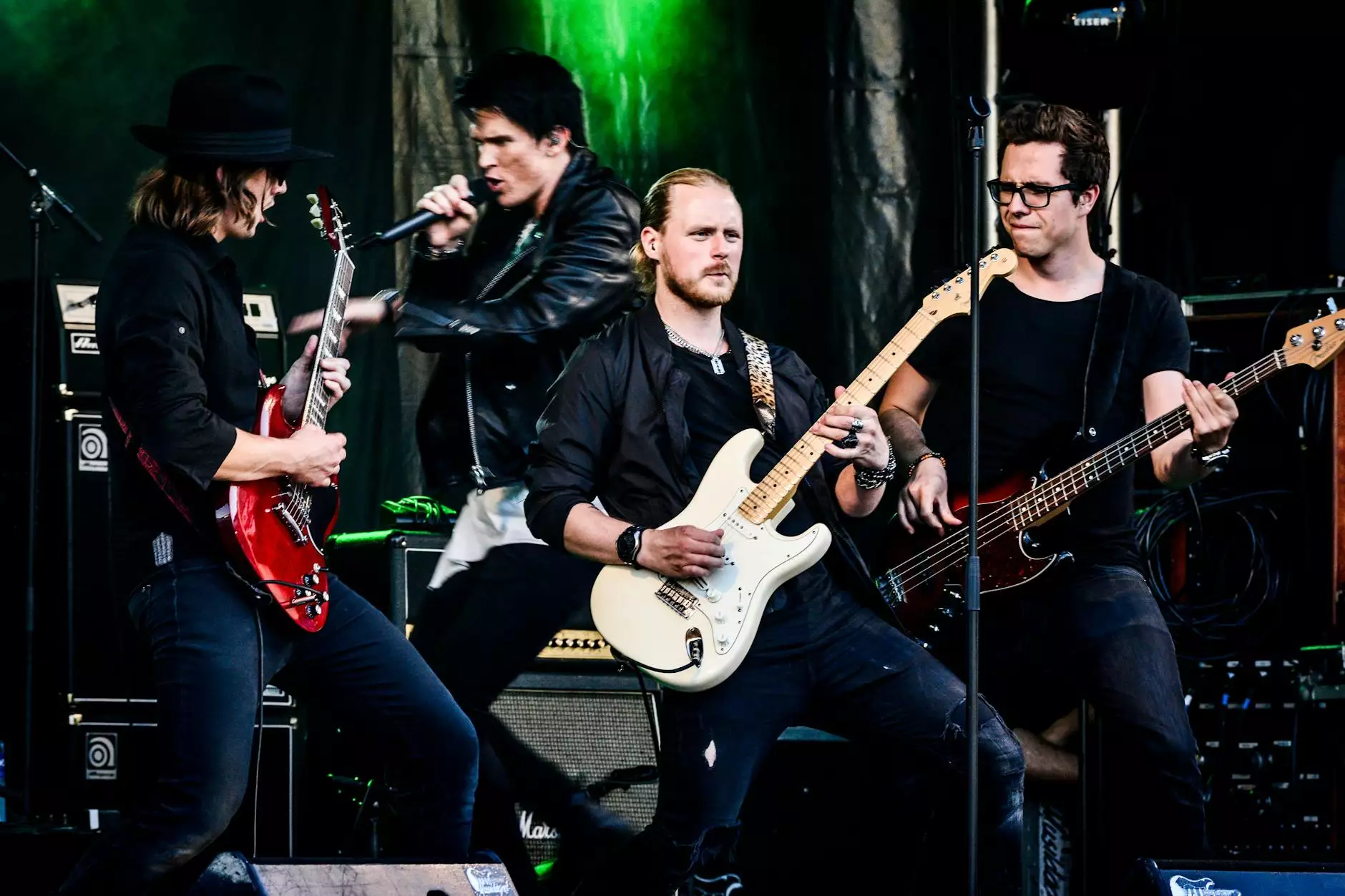 Introduction
As the digital landscape continually evolves, staying up-to-date with the latest Google updates is crucial for businesses in the Arts & Entertainment industry. One recent update that has sent shockwaves through the SEO world is Google's Mobile-First-Indexing. This update affects how search engines crawl and rank websites, making it essential for your website to adapt to these changes.
Understanding Mobile-First-Indexing
Mobile-First-Indexing means that Google now primarily uses the mobile version of a website for indexing and ranking purposes. With the increasing dominance of mobile devices, Google aims to provide a mobile-friendly experience for its users. This shift highlights the importance of responsive web design and mobile optimization.
Why Mobile Optimization Matters
Mobile optimization is crucial not only for user experience but also for your website's SEO rankings. By ensuring your website is mobile-friendly, you enhance its chances of ranking higher in search engine results. When your website is accessible and responsive across various devices, Google recognizes that it provides a high-quality experience to users.
Responsive Web Design
Responsive web design is an approach that ensures websites adapt seamlessly to different screen sizes and resolutions. This practice ensures that your website's content, images, and functionality are optimized for both desktop and mobile users. By implementing responsive design, your Arts & Entertainment website can reach a wider audience, enhance user engagement, and potentially increase conversions.
Best Practices for Mobile-Friendly Websites
1. Optimize Your Website's Loading Speed
Page speed is a critical factor for mobile optimization. Slow-loading websites lead to higher bounce rates and dissatisfied users. To improve loading speed, optimize images, minify CSS and JavaScript files, and leverage browser caching. Prioritize a streamlined user experience to keep visitors engaged and encourage them to explore further.
2. Implement a Mobile-First Content Strategy
As Google now ranks websites based on their mobile versions, it's important to prioritize your mobile content strategy. Craft concise and engaging content that is easy to digest on smaller screens. Consider the user intent on mobile devices and deliver content that aligns with their needs. Prioritize mobile-friendly formats such as videos, infographics, and short paragraphs for optimal readability.
3. Create a Thumb-Friendly Navigation
Make sure your website's navigation is thumb-friendly, meaning it is easy to navigate using just one thumb on a mobile device. Design large, easily tappable buttons and ensure menus are easily accessible and scrollable. User-friendly navigation enhances the overall user experience and encourages visitors to explore further.
4. Monitor and Optimize for Mobile Keywords
Perform comprehensive keyword research to identify mobile-specific keywords relevant to your Arts & Entertainment website. Tailoring your content and SEO efforts around these mobile keywords can improve your website's visibility on mobile searches. Pay attention to local search queries on mobile devices, as users often search for entertainment options closest to their location. Incorporate geo-specific keywords to attract local traffic.
5. Leverage Mobile-Friendly Structured Data
Structured data markup enhances the visibility and appearance of your website's content in search engine results. Implement mobile-friendly structured data, such as FAQ schema or event schema, to provide valuable information to mobile users directly on search engine result pages. This can significantly boost your website's click-through rates and visibility.
6. Design Engaging Mobile Landing Pages
Optimize landing pages specifically for mobile devices to provide a seamless user experience. Use concise headlines, compelling calls-to-action, and visually appealing images to capture the attention of mobile users. Ensure your landing pages load quickly, and their design encourages users to explore further or make a conversion.
Conclusion
With Google's Mobile-First-Indexing, providing a mobile-friendly experience is no longer an option but a necessity for Arts & Entertainment websites. By understanding the implications of this update and implementing the best practices we've discussed, you can position your website for improved rankings and increased visibility. Stay ahead of the game and optimize your website to cater to the growing number of mobile users.